Genealogy
Vagabond Information Services, LLC, has provided genealogical research for more than thirty years.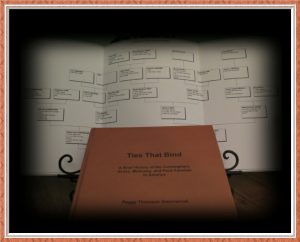 Taking the trip through time, ancestor by ancestor, can be exciting. It will be enlightening. Vagabond Information Services will work with you to design a course of research unique to your needs and budget.
Long and short research requests are welcome.
Located in St. Louis, Missouri, a designated researcher will access primary records only in the metropolitan area. Additional unique but secondary resources that may be accessed by the researcher include the renowned National Genealogical Society Collections housed in the History and Genealogy Department of the St. Louis County Library and the Missouri History Research Library.
For research in areas outside St. Louis, web-based, subscription and membership databases as well as traditional resources will be accessed.
Family History
---
Every story takes us on a journey . . .
Vagabond Information Services will put flesh on the bones of your ancestors by investigating the customs, the climate, the politics, the wars and the daily events that dictated their way of life and their life decisions. VIS works with you to create the captivating family history that will become a cherished family legacy generation after generation.
Read about the early life of John Warycha inThreads of Heritage. Warycha
Contact us to discuss how VIS can help you create a legacy that will be valued for generations to come.